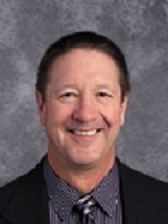 By: Donovan W. Mann – donovanm@977thebolt.com
Humboldt, IA – The Humboldt CSD elementary school principal is retiring after 25 years of working with the schools.
Humboldt Elementary School Principal, George Bruder, will return at the end of the month. After 25 years of being principal at Mease, Taft and then both elementary schools he will be stepping away from the Humboldt Community School District. He talks about his time with the schools.
He says that 25 years seems to be a "like a blink and an eye." Bruder calls the years wonderful in working with both Mease and Taft Elementary and the community. "You surround yourself with good people, good teacher, support staff and great things will happen" he says. "And that's what I saw happen."
When talking about the good staff he's had around him, Bruder says he take pride in being part of what brought those people to the district. "You know I stop and think about it, 25 years I was a big part of hiring many of the teachers and support staff" he continues. He also complements the administration team that he worked with and says he'll miss them as well.
Bruder says he will definitely miss the interactions he had with students throughout the years. "Many, many fond memories" he says. He recalls conversations he would have with some of the students. One of his favorite times of day was lunch when he would hear some of the best stories from kids about what's going on in their personal lives. He also says he's missed the hugs he'll get from students these past few months with the school closures and will miss them post retirement as well.
Mr. Bruder's retirement will be official at the end of his contract on July 1. He finishes by reminding everyone that the district is in good hands even with the current circumstances and COVID-19. "Keep the faith, we'll be back in school soon" he says. "If there's anyone that can make this work it's the Humboldt community and the students are a big part of that and so are the parents."
He wishes the district all the best going forward.