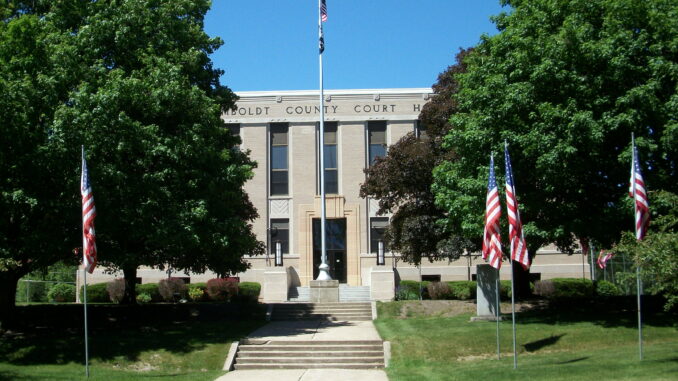 By: Donovan W. Mann – donovanm@977thebolt.com
Dakota City, IA – Humboldt County is seeking grant money from the United State Department of Transportation to help fund a major bridge and road project.
During a meeting of the Humboldt County Board of Supervisors County Engineer Ben Loots requested permission from the board to pursue this grant. The U.S. DOT grant is through their Build Grant Program.
Loots says the grant is part of a $ 1 billion dollar reinvestment the federal government approved. Of that $1 billion, Iowa is looking to acquire about $25 million for their roads and infrastructure.
The engineer says that his plan would be use the funds to the portion of Elm Eveneue that runs along the West fork of the Des Moines River near Avery Township. This would take out Murray Bridge and a relocation of the road. Loots says that to do this project it would require the county to purchases of some right of way as well as relocate some utilities along with the addition of a 400 foot bridge.
Loots says he estimates the cost of the project would be around $3 million in which local funds would have to cover about $600,000 along with a portion of a service consultant. He says that this project will only occur if the grant is awards to Humboldt County.
The board approved Loots to explore applying for the grant.