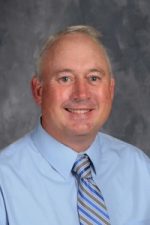 By: Donovan W. Mann – donovanm@977thebolt.com
Humboldt, IA – The Humboldt Community and Twin Rivers Schools are encouraging everyone to be smart as the holiday breaks approach and the schools look to keep COVID-19 out of their halls.
With the holiday breaks approach the students at the Humboldt and Twin Rivers Schools along with the rest of the nation will have some time away from the classroom. Traditionally a time to travel and get together with family and friends the Iowa Department of Public Health has warned against doing so this year. Superintendent Jim Murray echoes this caution so the schools can continue to stay in person.
"I think it's very important that all of us follow the governor's recommendations for our lives outside of school" Murray says. This advice is not just for the students and their families but the faculty and staff as well. He says "we need to be extremely careful and intentional with the activities we're participating in."
The superintendent stresses the importance of good choices when deciding how to spend the holidays this year. "Right now our families need us to keep operating school in person" Murray says. In order to keep school in person the students and staff need to remain health. Because of this he says he "couldn't agree more that it is extremely important" for people to make smart choices when deciding how to spend their time outside of work and school.
Things continue to go in the uncertain directions when it comes to the COVID-19 pandemic. As a result traveling and large get togethers are not recommended for this holiday season.
Murray says he and the administrative team with the Humboldt and Twin Rivers Schools continue to be thankful for their families' ongoing support. He says he continue to appreciate those who are linked to the school for following the recommendations from the state and county public health. Their support of the schools is also much appreciated. "Keep supporting our decision making. We really need that" the superintendent says. He finishes by reminding parents to not send students to school if they are sick or symptomatic of COVID-19 "because that controls the spread as much as anything."
The schools will be ready to go into a remote learning model if the need arises at any point this school year. However, if everyone does their part, they can continue to operate in person as is the desire of administration and leadership.