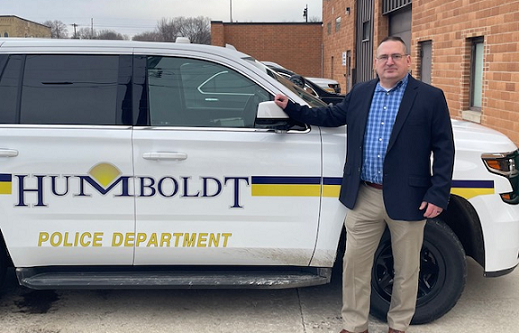 By: Donovan W. Mann – donovanm@977thebolt.com
Humboldt, IA – The Humboldt Police Chief is going to hold three listening sessions for community members.
Police Chief Joel Sanders tells KHBT that the city has set up three times next week for the community to come and talk with their new police chief. The sessions will each be an hour long and various locations in the city.
The first session is on Tuesday, Feb. 2 at 5 pm located in the Humboldt Community Center (Senior Center). Session two will be Wednesday morning at 8 am at Millers Landing. The third session next week will be Thursday at 716 Main from 12 pm to 1 pm.
These forums will provide an opportunity for Humboldt citizens, organizations and stake holder to meet their new police chief. They are encouraged to share what they appreciate about the department as well voice concerns and ask question.
These three listening sessions are open to the public. Everyone is welcome to come and share. Sanders says he's looking forward to hearing from the community.