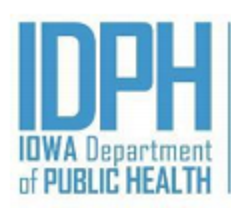 By: Donovan W. Mann – donovanm@977thebolt.com
Des Moines, IA – The Iowa Department of Public Health addresses the COVID-19 vaccine for businesses.
On Friday, Jan. 8, the IDPH held a webinar to better inform business owners on the plan for vaccine distribution. They specifically addressed when the essential businesses and work force can receive their vaccine.
They started by going over the current distribution strategies. The state's public health department is following the CDC's recommendations. This means they start with Phase 1A where health professionals along with staff and residents of long term care facilities get vaccinated first.
Phase 1B is the next phase. On Monday, Jan. 11, the IDPH reports that the Iowa Infectious Disease Advisory Council has reviewed and accepted the populations to be in the next phase. The next phase is expected to include essential workers along with persons 75 years of age older.
This does not mean that Phase 1B has been activated. The IDPH says it will likely take "several weeks" before they being this next phase. They recommend patients as vaccine supplies continue to remain low. It will likely take several months after the activation of Phase 1B as well as 1C to reach everyone.
The Iowa Department of Public Health says businesses can impact when their essential work force will be prioritized for vaccines. They recommend continued monitoring and review of recommendations when they are finalized.
More information about vaccine distribution and recommendations can be found at idph.iowa.gov/Emerging-Health-Issues/Novel-Coronavirus/IDAC.