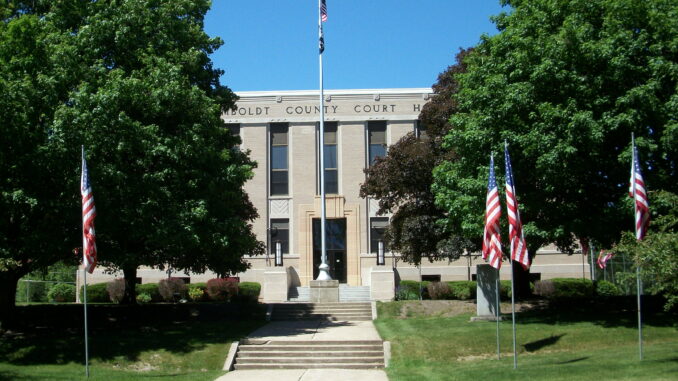 By: Donovan W. Mann – donovanm@977thebolt.com
Dakota City, IA – Humboldt County continues to look at changing the Code of Ordinance pertaining to hosting social events were underage consumption occurs.
On Monday, Jan. 25, the Board of Supervisors held a public hearing during their weekly meeting. The purpose of this hearing was so anyone could come in to voice their opinion about Ordinance 73.
SEE: Supervisors approve first reading of County Ordinance 73
As previously reported by KHBT, County Sheriff Dean Kruger and Chief Deputy Corey Lampe presented the ordinance change to the supervisors on Jan. 18. Ordinance 73 allows local law enforcement to penalize hosts of social events where alcohol is consumed by those 18 to 20 years old. The state law only covers those under the age of 18.
No members of the public were present to speak during the public hearing. Some of the supervisors says they've heard positive things about the ordinance. Chief Deputy Lampe says he's only heard positive remarks from those who've approach him.
Following the closure of the public hearing the supervisors motioned to hold the second reading of Ordinance 73. They also decided to waive the third reading so the ordinance will go into effect following publication.