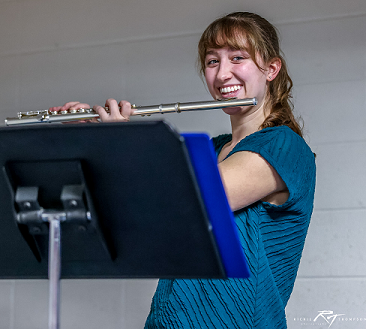 By: Donovan W. Mann – donovanm@977thebolt.com
Humboldt, IA – The Humboldt Community School District will be bringing music to the community with their winter concerts.
Activities Director Greg Thomas says the schools are excited to bring the winter concerts to their families and public. He praises the hard work of the fine arts teachers and directors to keep students healthy while working with the "premise to find a way for the 'show to go on.'"
The activities director says they have had to alter the concert times. This will allow the school to cycle through the HVAC system to help removed aerosols and get fresh air in the auditorium. The schools have also split up some of their concerts and are utilizing extra nights to accommodate the crowds.
The dates and times for the concerts are as follow:
Thursday, March 4
   7:00 PM  – Middle School Chorus –   Auditorium
   7:30 PM – High School Choirs – HS Gym
Monday, March 8
   6:00 PM  – 5th and 6th Grade Band
   7:00 PM – 7th and 8th Grade Band
Tuesday, March 9
   7:00 PM – High School Band
Saturday, March 27
   700 PM – Soundsations
Thomas says that everything is being done within the framework of what the schools can offer in a safe, positive environment for the students, director and audience.
All elementary school concerts will have to be held in a virtual format due to the large number of student participant. The middle and high school concerts will be offered virtually but limited audience members per student participant will be allowed.  That number is based on the ensemble the student is in.
Thomas and the Humboldt CSD thank the community for their cooperation and understanding.
Featured photo courtesy of Rick Thompson.