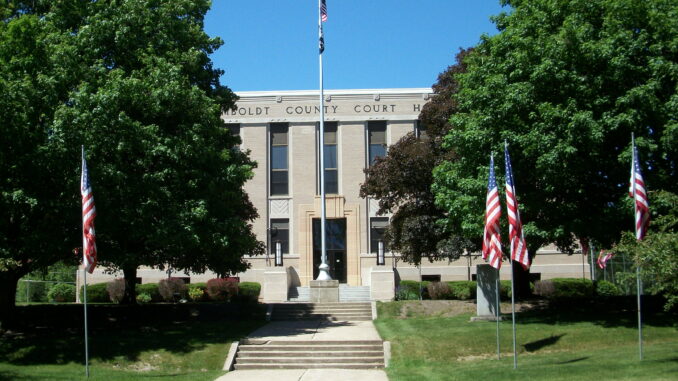 By: Donovan W. Mann – donovanm@977thebolt.com
Dakota City, IA – Humboldt County is adjusting certain levies to accommodate for increasing costs.
During a recent meeting of the Humboldt County Board of Supervisors they held a public hearing to discuss two levies they plan to increase on the county budget for the fiscal year 2021-2022.
The requested tax dollars for general services will increase from $4,104,171 to $4,369,013 or by 6.45 percent. This is for an increase in the LEC funding and extras costs associated with COVID-19 PPE and facility security.
The requested tax dollars for rural services will increase from $1,964,182 to $2,022,564 or by 2.97 percent. This increase is due to the increased costs of services to residents.
This is not the county's entire levy but just a portion required to be discussed with the public per the state's legislation.
The board approved these levies following the public hearing with no objections from the public.