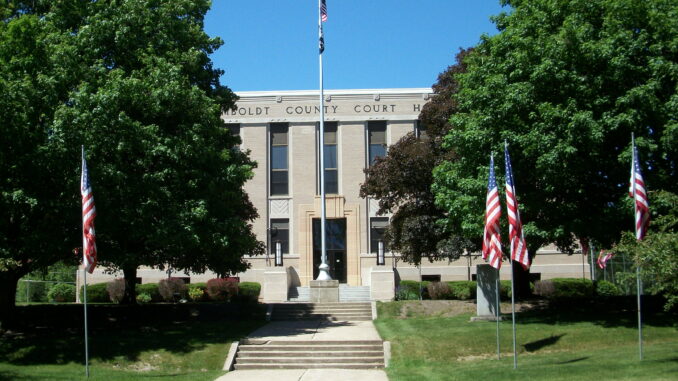 By: Donovan W. Mann – donovanm@977thebolt.com
Pioneer, IA – Humboldt and Webster Counties are giving Union Pacific until the end of the month to figure out repair details in the joint drainage district 3-9.
During the most recent meeting of the Humboldt County Board of Supervisors they held a joint meeting with the Webster County's board to get an update on the situation.
As previously reported by KHBT, both counties have been working with Union Pacific Railroad to address damages to the drainage system beneath railroad tracks near Pioneer. The last time the two counties met they filed a letter with evidence that says Union Pacific caused the damages. They are being held responsible for repairs.
While Humboldt is the lead county on this district due to most of it being on the north side of the border the damaged area is in Webster County. They have been the ones working directly with Union Pacific to reach a resolution.
According to representatives from Webster County the rail road company is asking for a 30 day extension on the tolling agreement. They "sound like" they are willing to accept the blame but are working out which department is going to shoulder the financial responsibility.
Webster County only wanted to give a 15 day extension for the plan and paper work to come through. They fear giving the company too much time will lead to it getting pushed back further.
However, Humboldt County says it would be better to just do the 30 days since Union Pacific already agreed to it. They also argue that one 15 day extension could lead to another followed by another then another and so on.
Both counties agreed to the extension that expires on March 31 unanimously.