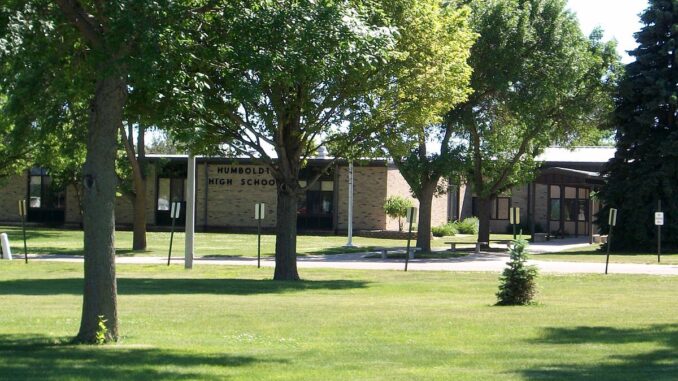 By: Donovan W. Mann – donovanm@977thebolt.com
Humboldt, IA – Humboldt High School's prom is coming next week with excitement building inside the halls of the school.
On Saturday, April 24, the local high school will be hosting their prom. Teacher and Event Planner Kayla Newton says that this year's theme will be "Tonight's a Fairy Tale." This was planned to be last year's theme before it was cancelled.
The event will be held at the high school's cafeteria and gym. The evening will begin with an open house for parents and family from 4:30-6 pm. During this time families can come in and see all the decorations the junior class will put up.
At 8:15 pm they will do the Grand March followed by an entertainment show. This year they will be holding it in the gym to allow for extra spacing. This will also be livestreamed by the school.
The dance will then start at 9 pm and run until midnight. After prom will be at the middle school and will start at 12:15 am until 5 am.
Newton says that the students are "more than excited" to have prom and be able to get together one more time in a larger gathering before the end of the school year.