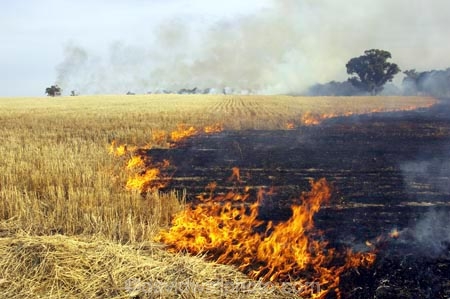 By: Donovan W. Mann – donovanm@977thebolt.com
Humboldt, IA – The Humboldt County Law Enforcement Center is asking the public to remember to call them before doing a controlled burn.
As the spring season comes those out in the country areas of the county will be looking to burn their brush to clear their ditches and yard waste. Humboldt County Sheriff Dean Kruger asks that those doing so give the LEC a call first.
Conditions are relatively drier at the point in time so the sheriff recommends using extra caution when doing a controlled burn. Someone should always be present to monitor the fire. Burners should always be conscious of the winds.
To let the LEC know when a controlled burn is going to occur call (515)332-2471.