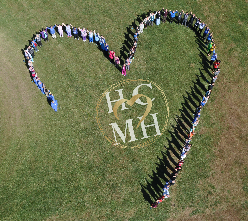 By: Donovan W. Mann – donovanm@977thebolt.com
Humboldt, IA – Humboldt County Public Health is reporting a successful two days of COVID-19 vaccinations in the county.
On Wednesday, March 31st, and Thursday, April 1st, Public Health and Humboldt County Memorial Hospital held a mass vaccination clinic. They report that in total 1,400 people received either a Moderna or Pfizer vaccine.
Director of Community Development Mardi Ratzlaff says they utilized about 40 HCMH or Public Health staff members to accomplish this feat. The number of vaccinations were split even at 700 both days. Ratzlaff says that they saw people from "all over Iowa" come to receive their vaccine. There were even some from out of state.
Ratzlaff says that the success of this clinic is certainly a "sign of hope." They had a lot of grateful patience who took part in that next step in fighting this pandemic.
HCMH and Public Health will continue to put on COVID-19 vaccination clinics once they have more doses confirmed.