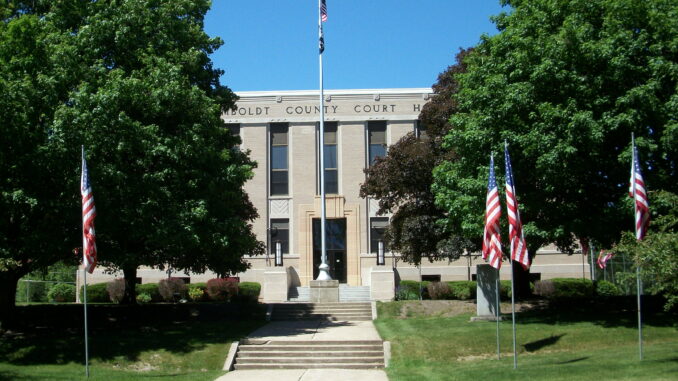 By: Donovan W. Mann – donovanm@977thebolt.com
Dakota City, IA – State legislation is going to impact the way the Department of Human Services Regions operate.
During the meeting of the Humboldt County Board of Supervisors on June 14, they met with CEO of Rolling Hills Community Services Region, Dawn Mentzer. This was the first in-person meeting between the board and the chief executive officer of the county's new social service and mental health region.
The main purpose of the meeting was for introductions and the approval of the 28E agreement between the county and Rolling Hills. The majority of the discussions were focused on recently approved state legislation.
Mentzer calls the legislation "very complicated." The counties will no longer have to levy to fund the region's services because they will be fully funded by the state.
However, the current funds that were levied and exist in the regions have to be invested/used or the state will claim the fund and redistribute them. Mentzer says the state will begin using "performance based" contracts to determine funding as well.
Mentzer says she is not too concerned about Rolling Hills ability to meet the states standards.  The bigger concern for her is the the region's leadership losing some flexibility with spending.
The supervisors thanked her for coming in and were glad to meet face to face as a whole board for the first time. Humboldt County will officially join Rolling Hills Community Services on July 1.