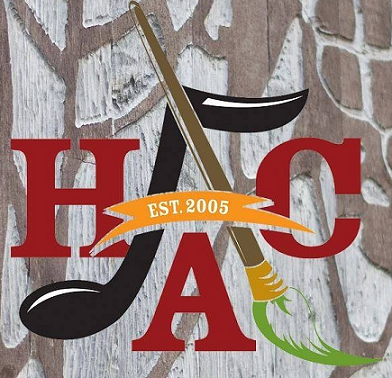 By: Donovan W. Mann – donovanm@977thebolt.com
Humboldt, IA – The Humboldt Area Arts Council will be hosting a Kids Art Festival in the park to provide area children more opportunities to be involved in the arts.
On Saturday, June 26, from 9 am-1 pm the HAAC will be putting on the festival at Taft Park. Board Member Jennifer Berte says despite not being able to go forward with a full festival again this year they are thrilled to be able to offer this opportunity.
"Oh yeah, we're really excited," she says in pointing out this is the first time the Area Art Council has done the kids festival in this format. Normally it is included in a larger festival put on in June.
Planning the full scale festival starts in December for the HAAC and because of the unknown with COVID-19 at the time they did not feel they could not plan it properly. "But we felt like we still wanted to do something for the community so we were able to put this kid's fest together."
With school being out, parents are always looking for activities for their children and the Arts Council wants to provide them an opportunity to engage in the arts. Berte says that they feel it "is really important to offer the community a way to engage our youth in the arts in a, you know, fun and inviting way."
With the HAAC deciding to separate the Kids Festival from the larger festival it took a little less planning and lead time. The board member says they are "hoping for good weather and lots of attendance."
Berte says there is other opportunity for area children to be involved in arts and they just want to add to that value. "Yeah, our schools do a great job here in Humboldt of offering art classes and such but they are in a class room setting and they are a little bit more formal or regimented." The arts festival is about adding another, fun setting for practicing arts.
The board member says the want young artists to be able to "express themselves" and not worry about anyone's standards. "And they find out how great that feels and then they want to continue to do that."
The festival will start at 9 am with a pair of 15 minutes kids' yoga sessions. The booths will then open at 9:30 am. From 10 am-12 pm they will have a caricature artist. From 11 am-1 pm Toby the Clown will be doing balloon animal shows.
There will be plenty of fun activities for kids to participate in. Some of the activities could get messy and it is advised that children are dressed with that in mind.
The festival will go on, rain or shine, with a tent being put up with weather deems it necessary. The Humboldt Area Arts Councils hopes to see plenty creative young minds and families come out to enjoy the festival.