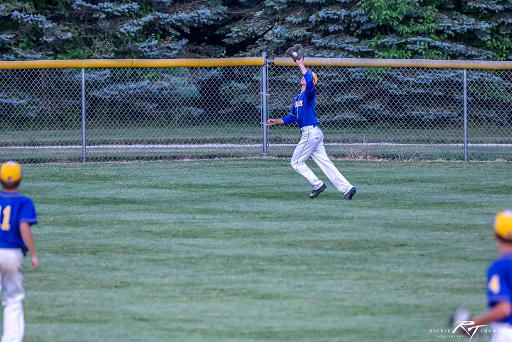 By: Donovan W. Mann – [email protected]
Boone, IA – On Tuesday, June 29,  Humboldt baseball beat Boone 7-6 on the road.
The game started with a scoreless first inning. Both the Humboldt Wildcats and Boone went down in order.
Boone scored first in the bottom of the second inning with two runs crossing the plate. Humboldt's response in the top of the third was Caden Matson scoring a run on a fielder's choice.
The Wildcats scored two more runs in the top of the fourth inning to take their first lead at 3-2. The lead was short lived as Boone tied the game in the bottom of the same inning.
Both teams scored one run in the fifth inning and two runs in the sixth inning. The game was tied at six after six innings played.
In the top of the seventh inning, Hayden Holm led it off by being hit by a pitch. He scored the eventual winning run for Humboldt on an RBI single by Matson. Colby Clarken pitched the bottom of the seventh and put down the Boone batters in order for the save.
Holm was the starting pitcher for Humboldt and got a no decision. He went five and two-thirds innings, giving up six walks, five hits, four earned runs and two hit batter. He struck out three.
Jayden Gargano was the winning pitcher for Humboldt. He came in with two outs in the bottom of the sixth and retired the only batter he faced.
Holm also led the Wildcats going 2-3 in his at bats and being hit by a pitch. Matson was 1-2 in his day at the plate with an RBI and three walks.
A final stat report from Humboldt baseball versus Boone can be found on Varsity Bound.
The win improves Humboldt's record to 15-6 this season. Colby Clarken was named the Player of the Game by KHBT as part of the broadcast coverage.
The next game for the Wildcats will be Wednesday, June 30, on the road against Iowa Falls-Alden. First pitch is scheduled for 7:30 pm, following a JV game.
Featured photo courtesy of Rick Thompson.