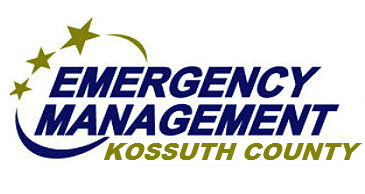 By: Donovan W. Mann – donovanm@977thebolt.com
Algona, IA – Kossuth County is testing essential workers who are involved in the ongoing battle with novel coronavirus.
The frontline workers in the battle against COVID-19 will be receiving testing in Kossuth County. In a press release from the Kossuth County Emergency Management they confirm that on June 3 eligible frontline workers will be tested for the virus.
Those eligible for testing will include personnel working in the medical field such as Emergency Medical Service and those as Kossuth Regional Health Center. Law enforcement agencies and emergency management will also qualify to be tested during this session. Any care takers and staff at the long term care and assisted living facilities in Kossuth County will also qualify for testing.
These tests will be available for the eligible frontline workers and not be made available to the public at this time. Kossuth County Emergency Management understands that testing is critical in the battle against COVID-19. They remind everyone that if you begin to experience the common symptoms of COVID-19 to contact your health care provider and they will assist in every way they can.